Step into the world of Saie Beauty, where a perfect blend of high-performance formulas, eco-friendly packaging, and ingenious designs holds as much significance as the wholesome, beneficial ingredients they use. Their creations, crafted by seasoned experts and guarded by industry enigmas, are tailor-made for beauty enthusiasts across the globe.
Laney: The Founder Of Saie Beauty
Saie was founded with the vision of establishing a novel beauty brand centered around the concept of promoting well-being and positive impact. From its inception, Saie has been greatly influenced and empowered by its community; the brand's creations are inspired by the community's input.
The company is dedicated to the mission of enhancing the beauty industry through the development of clean, award-winning products that prioritize sustainability and environmental consciousness, acknowledging the shared responsibility for the planet.
Check out some New Launches by Saie Beauty
GLOW SCULPT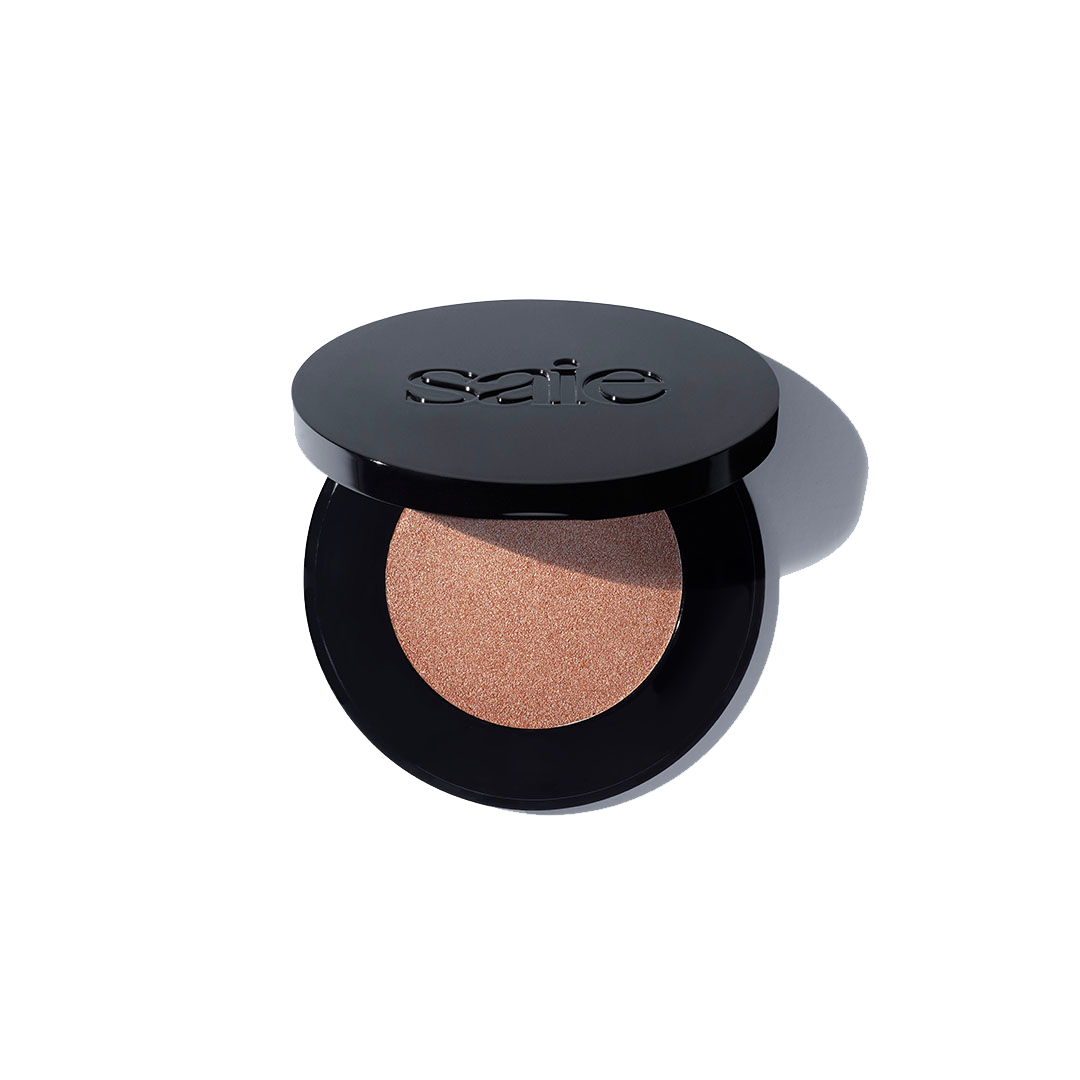 Glow Sculpt is a creamy, tinted highlighter that creates a radiant and lifted effect without any chalkiness or glitter. Its lightweight formula moisturizes and nourishes the skin, while the diffused cream pigments blend with fine micropearls for a multi-tasking SaieGlow™. Whether you want a glowy blush or a sculpting highlighter, the Glow Sculpt effect delivers.
Additionally, Saie offers a refillable compact, allowing you to replace the old shade pan with a new one, while using 100% plastic-free pans to reduce single-use plastic. It is available in Five Shades.
Review
Here are some pros and cons of buying this product, according to customer reviews.
Pros:
Blendable and buildable texture: Users love how easy it is to apply and blend the product on their skin, allowing for customized intensity.
Multipurpose use: The product can be a blush and an eyeshadow which offers versatility and value for money.
Natural glow: The highlighter provides a natural glow without looking overly sparkly or glittery.
Creamy base: The cream-based formula glides on smoothly and doesn't settle into fine lines, making it suitable for various skin types.
Refillable compact: Customers appreciate the option to replace the shade pan in a plastic-free compact for its eco-friendliness.
Cons:
Difficulty in opening: Some users find it challenging to open the compact each time due to the small and narrow finger slot.
Limited shade options: Some users desire a wider range of color choices to suit different preferences and skin tones.
GLOWY SUPER SKIN
Saie Serum foundation contains a blend of 85% skincare serum and 15% weightless pigment. It has medium-buildable coverage and provides the benefit of visibly hydrated, plump, and brighter skin. The foundation contains the formula of Hydrobounce™ complex improves skin's health. The weightless pigment seamlessly merges with your skin's outermost barrier, offering a freshly applied look that lasts all day.
Review
Here are some pros and cons of buying this product, according to customer reviews.
Pros:
Clean and dewy finish: Users appreciate the foundation's ability to provide a clean and dewy appearance on the skin.
Medium coverage: The product offers medium coverage and a natural look.
Lightweight and weightless: Users love how light the product feels on their skin, allowing for a comfortable wear.
Hydrating and glowy: The foundation provides hydration and a radiant glow to the skin, giving it a healthy appearance.
Travel-friendly size: The small travel size is easy to carry.
Cons:
Limited shade range: Some users may desire a wider range of shades to better match their skin tones.
May not suit all skin types: As with any foundation, there may be variations in how it performs on different skin types. It might not be suitable for everyone.
Bestselling Products of Saie Beauty with Reviews
Slip Tint– "Dewy Tinted Moisturizer SPF 35 "
According to customer reviews, Saie's Dewy Tinted Moisturizer has garnered praise for its natural and lightweight finish, providing a smooth and effortless application. Users appreciate its ability to offer good coverage without the need for additional products, making it easy to maintain. With a wide shade range available, it caters to various skin tones, ensuring a perfect match. Additionally, the inclusion of SPF 35 adds an extra layer of sun protection, making it a well-rounded and versatile choice for daily wear.
However, some users have also noted that the product can clog pores and doesn't absorb well. Additionally, there have been reports of packaging issues with the pump dispenser requiring priming to function properly. Some customers have faced late delivery, damaged packaging, and received the wrong color of the product, causing dissatisfaction.
SUN MELT– "THE CREAM-BALM BRONZER"
The bronzer from Saie has gained positive feedback for being non-toxic, making it a safe and suitable choice for individuals with sensitive skin. Users have praised its ability to melt in beautifully on the skin, resulting in a natural and skin-like finish with a subtle glow. Customers appreciate the product's beginner-friendly nature, as it is easy to apply, even for those new to using bronzer.
But some customers have been disappointed as the product did not come with the promised brush. Additionally, one user found the bronzer not very effective in achieving the desired glow. Another customer raised concerns about the amount of oils in the product and suspected it might be a potential product defect.
Saie Glowy Super– "Lightweight Gel"
Users love how smooth and lightweight the gel feels on their skin, providing a beautiful and radiant glow. It works as a good base, leaving the skin nice and glowy, making it suitable for makeup application. Older users appreciate its sheer and soft glow, perfect for achieving a natural and lightweight look. Whether used alone or with foundation, the gel gives the face a bright and dewy glow.
However, some users have reported tingle sensation that occurs when you apply the bronzer to the skin. This sensation can vary from person to person and may be attributed to certain ingredients or formulation characteristics of the product. For some individuals with sensitive skin, certain ingredients in the bronzer may cause a mild reaction, resulting in the tingling feeling.
What does Saie mean?
Saie, pronounced like "Say hello!", got its name from a conversation its founder, Laney, had with her community on Insta Stories. When Laney noticed a lack of clean makeup in the beauty closet of her followers, she asked questions to understand why. They expressed concerns about clean beauty being expensive, underperforming, and not cool.
This conversation inspired the creation of Saie, with the idea to listen to what the community had to say. Adding a touch of femininity with an "-ie" at the end, Saie was born.
Is Saie Cruelty-Free and Vegan?
Yes, Saie is considered cruelty-free, which means they do not test their products on animals. However, while they are committed to ethical practices and avoiding animal testing, Saie is not 100% vegan. Some of their products may contain ingredients that are derived from animals. This means that certain formulations may include components like beeswax, carmine (a red pigment from insects), or other animal-derived substances.