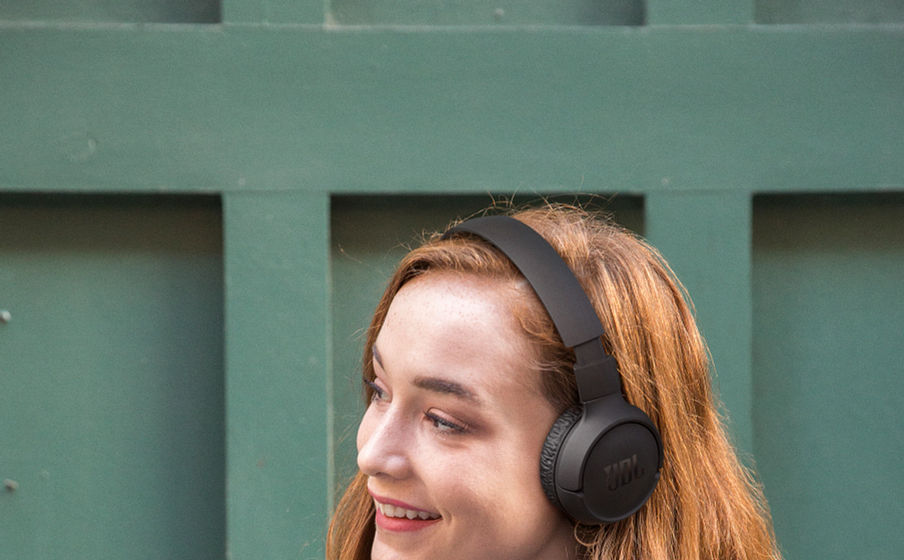 Are you in search of high-quality headphones that provide an outstanding audio experience? Look no further than the JBL Tune 510BT. With its cutting-edge features and top-notch performance, these headphones are sure to elevate your music listening journey.
Can you workout with JBL Tune 510BT?
The JBL Tune 510BT headphones are an excellent choice for workouts due to their features and design.
Secure Fit:
These headphones come with an ergonomic design that provides a secure and comfortable fit. The adjustable headband and cushioned ear cups ensure that the headphones stay in place, even during rigorous exercise.
Lightweight and Portable:
The JBL Tune 510BT headphones are lightweight, making them easy to wear during workouts without causing discomfort. Additionally, their foldable design allows for convenient portability, so you can take them with you to the gym or on outdoor workouts.
Wireless Convenience:
With Bluetooth connectivity, the JBL Tune 510BT eliminates the hassle of tangled wires. You can freely move around without restrictions, focusing solely on your workout without any distractions.
Enhanced Sound Quality:
These headphones deliver powerful and clear sound, allowing you to enjoy your favorite music or podcasts while working out. The JBL Pure Bass technology ensures deep bass and crisp audio, keeping you motivated throughout your exercise session.
Hands-Free Calling:
The JBL Tune 510BT comes with a built-in microphone, enabling you to take calls without interrupting your workout. The hands-free calling feature lets you stay connected while keeping your phone safely tucked away.
Long Battery Life:
The headphones offer an impressive battery life, allowing for extended workout sessions without the need for frequent recharging. You can enjoy uninterrupted music for hours on a single charge.
Is JBL Tune 510BT sweat resistant?
No, the JBL Tune 510BT headphones are not specifically designed to be sweat-resistant. They do not have a specific IPX rating or sweat-proofing technology.
If you plan to use these headphones during workouts or other activities that may result in sweating, it is advisable to take precautions to protect them from excessive moisture. Consider using a sweat-resistant headphone cover or bandana to absorb sweat and minimize direct contact with the headphones.
Check out TechVisibility's review of JBL Tune 510BT on Youtube:
Does JBL Tune 510BT have noise cancellation?
Certainly! While the headphones do not have active noise cancellation (ANC) technology, they do offer a certain level of passive noise isolation.
Passive noise isolation is achieved through the physical design of the headphones. The over-ear cups of the JBL Tune 510BT create a seal around your ears, which helps to block out some ambient sounds naturally. This design acts as a barrier, preventing external noise from interfering with your music or audio experience.
Does JBL 510BT leak sound?
The JBL Tune 510BT headphones do not significantly leak sound. However, like most headphones, there may be a minimal amount of sound leakage at higher volumes, particularly in quiet environments. It is advisable to adjust the volume to a comfortable level to minimize any potential sound leakage.
If you are concerned about sound leakage, it is recommended to adjust the volume to a comfortable level that allows you to enjoy your music while minimizing the chances of sound escaping from the headphones. This way, you can enjoy your audio content without causing any inconvenience to those around you.
Check out Leon Love's experience with JBL 510BT Headphones:
Reviews
Positives:
Easy setup on the computer and long battery life.
Effective at masking outside noise.
Convenient volume controls and pause button on the earcup.
Affordable price and good quality.
Sound quality is decent with good treble and mid-range.
Lightweight and great battery life.
Good value for a Bluetooth headset.
Sound and audio quality are satisfactory.
Excellent sound and build quality for the price.
Decent bass quality.
Negatives:
Clamping force is too tight and headband can be uncomfortable.
Clicking sound in the right ear cup when there is no signal.
Squeeze too tightly around the mandible and may cause discomfort for those with TMJ.
Audio quality may feel dampened with standardized volume levels.
May dampen outside sounds too much, making it difficult to understand conversations.
Placement of buttons on the right side is too sensitive and can accidentally change songs.
Connection issues when the battery charge goes below 50%.
Some users received headphones that were not new or had a strong smell.
Sound leakage is an issue.
Uncomfortable earpieces that press on the ears.
In conclusion, the JBL Tune 510BT headphones offer an unparalleled audio experience with its remarkable features, immersive sound, and comfortable design. Unlock the full potential of your JBL Tune 510BT headphones with our troubleshooting guide. From common issues to quick fixes, we've got you covered, ensuring a seamless and uninterrupted listening experience.
Check out some other great deals on: